The Winter League is a favorite of those Bay Area bowlers who feel the need to keep their competitive juices flowing through the bowling calendar's "off season." Formerly the San Jose Winter League, it was re-named this year in honor of John Ogden, one of Northern California bowling's "good guys" and who had been its long-time organizer before his passing in 2014.
At the start of this year's tournament, members of John's family were present to remember him, along with bowlers from the teams entered in the competition. John's Dad, Woody, a US Bowling Hall of Famer himself, ceremoniously rolled the first jack to get the event off and running.
Over three weeks, the 14 pairs teams played an almost round-robin of 12 10-end games. After an uncharacteristically slow start on the first weekend, Jon and Tom Burnoski came through as narrow winners, tying with Berkeley's Jim Corr and Bob Schwartz on games won (nine), but with a points differential of 98 compared to Jim and Bob's 96. Larry Collaco and Marcus Zieno (San Jose) took third place, while the team of Frankie Napoli (Rossmoor) and Phil Grattan (Berkeley) came in fourth.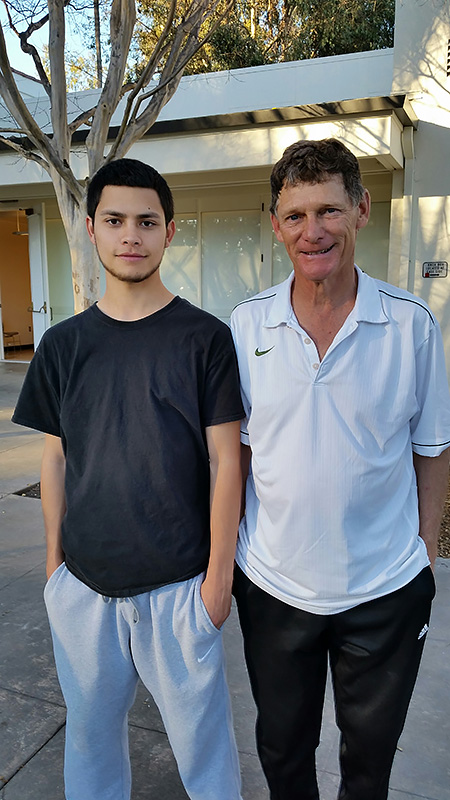 Jon (left) and Tom Burnoski, first place 2015 John Ogden Memorial Winter League
Click here for the final standings.