The club's hard working Greens Committee provided, via an Annie Brillhart e-mail, a post-sanding update on the green condition:
Jose mowed, plugged and sanded the green today. As promised, he brought a heavy duty blower and attempted to remove as much of the "top" sand as possible. He left quite a bit of sand at the north end (nearest the equipment shed) because he fertilized that area. The rest of the green is sandier than I expected, but Jose will continue to remove the "top" sand every Tuesday and Friday. He assures me that "most" of the green will be in great shape in time for the Jamboree tournament. He said that pesky "east" section might take a little longer, but we typically avoid bowling in that section already.
As to bowling: You can commence bowling tomorrow (Sunday). Please bowl North-South. It will be sandy, but not as sandy as it usually is this soon after he plugs and sands.
Kudos to these club members who meet the daunting challenge of green maintenance head on!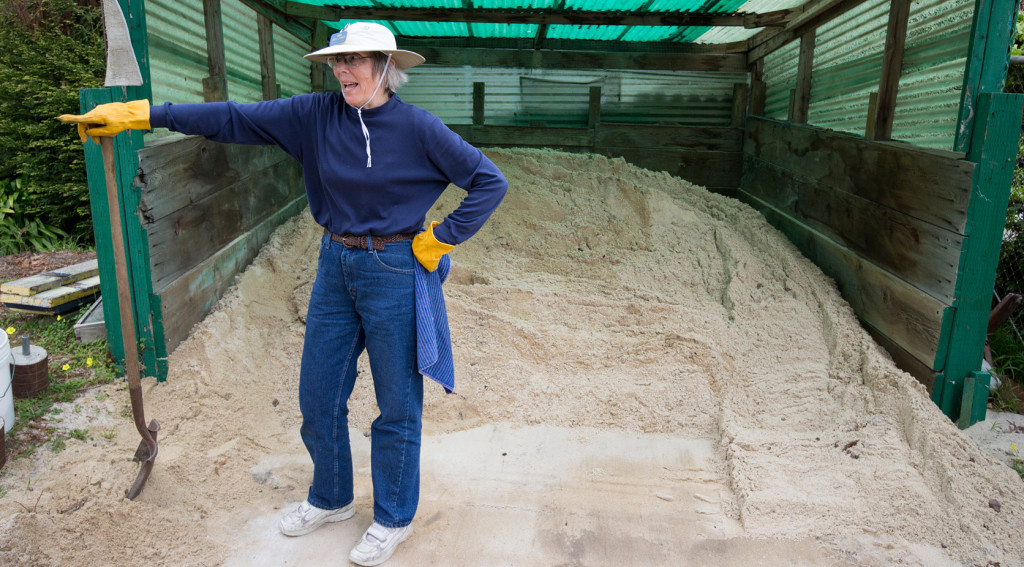 As an extra treat here is a rare photograph of Annie in an (almost) idle state – it lasted all of 30 seconds.