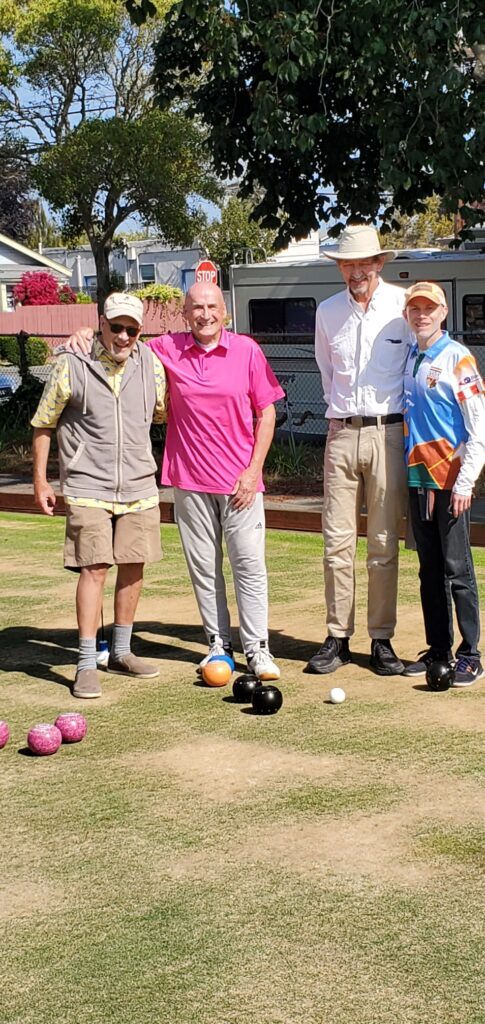 The finals of the BLBC 2021 Pairs Tournament were held on Saturday, June 19 involving the eight teams who had qualified from the preliminary round robin stage, seeded according to their overall results in round robin play. At the finals, the format consisted of elimination play in quarter-finals, semis, and the final game itself.
In the quarters, the teams of Jim Corr/Sal Garcia-Lemus, Daniel Gorelick/Cris Benton, Frankie Napoli/Russell ("Rolly") Coe, and Ian Cameron/Bob Schwartz overcame their corresponding opponents: Hugo Deaux/Sarah Allday, Phil Grattan/Peter Martin, Ethan Bortman/Stephen Ng, and John Hooper/Lennon Hamilton.
Gorelick/Benton dispatched Corr/Garcia-Lemus 17-9 in the semis and Cameron/Schwartz defeated Napoli/Coe by a similar result of 15-7 to set up a strong final.
The Gorelick/Benton duo showed their intent by overcoming the handicap differential of 2 points in their first end out the gate and essentially never looked back, building up a substantial early lead. There was fine bowling all round, meriting constant applause by the "peanut gallery" of observers, and bit by bit, Cameron and Schwartz fought their way back into the game, narrowing their opponents' lead to four points by the 13th end of the 18-end match. But Gorelick/Benton held on and surged further in front in the closing stages for a comfortable 21-12 victory, thus going one better than their second-place performance last year and claiming the 2021 Pairs crown. Congratulations to Dan and Cris!
And thanks to all participants as well as all those who helped in one way or another throughout the tournament, with a special shout out to Annie Brillhart, who rolled the green twice on the morning of finals play among many other forms of support.
Those who are interested can view the complete set of results from round robin to finals here.