Last year, Frankie Napoli of Rossmoor Lawn Bowling Club, and also a dual member of Berkeley Lawn Bowling Club, reinstated the Rossmoor vs BLBC Challenge. We played two 14-end games. We were tied going into the afternoon. Three games were decided on the final bowl. Sadly for BLBC, all three bowls were delivered by Rossmoor teams giving them the trophy.
This year, BLBC once again entered four teams. Once again we would play two 14-end games. However, upon arrival at Rossmoor we learned they had eight teams. In the spirit of "good camaraderie and everybody bowls" we were happy to have two Rossmoor teams bowl for us.
Three all-BLBC teams won their morning games: Jim Corr, Cris Benton, and Bob Schwartz; Rob Hoey, Ray Francis and Jerry Knott and Frankie Napoli, Annie Brillhart and Erwin Vista. Team Ethan Bortman, Dave McMullen and Laile Giansetto were tied going into their last end. They lost the game by a fraction of an inch measurement.
So, the score was tied three to three.
BLBC continued to bowl well in the afternoon games. All four all-BLBC teams won handily giving us the victory!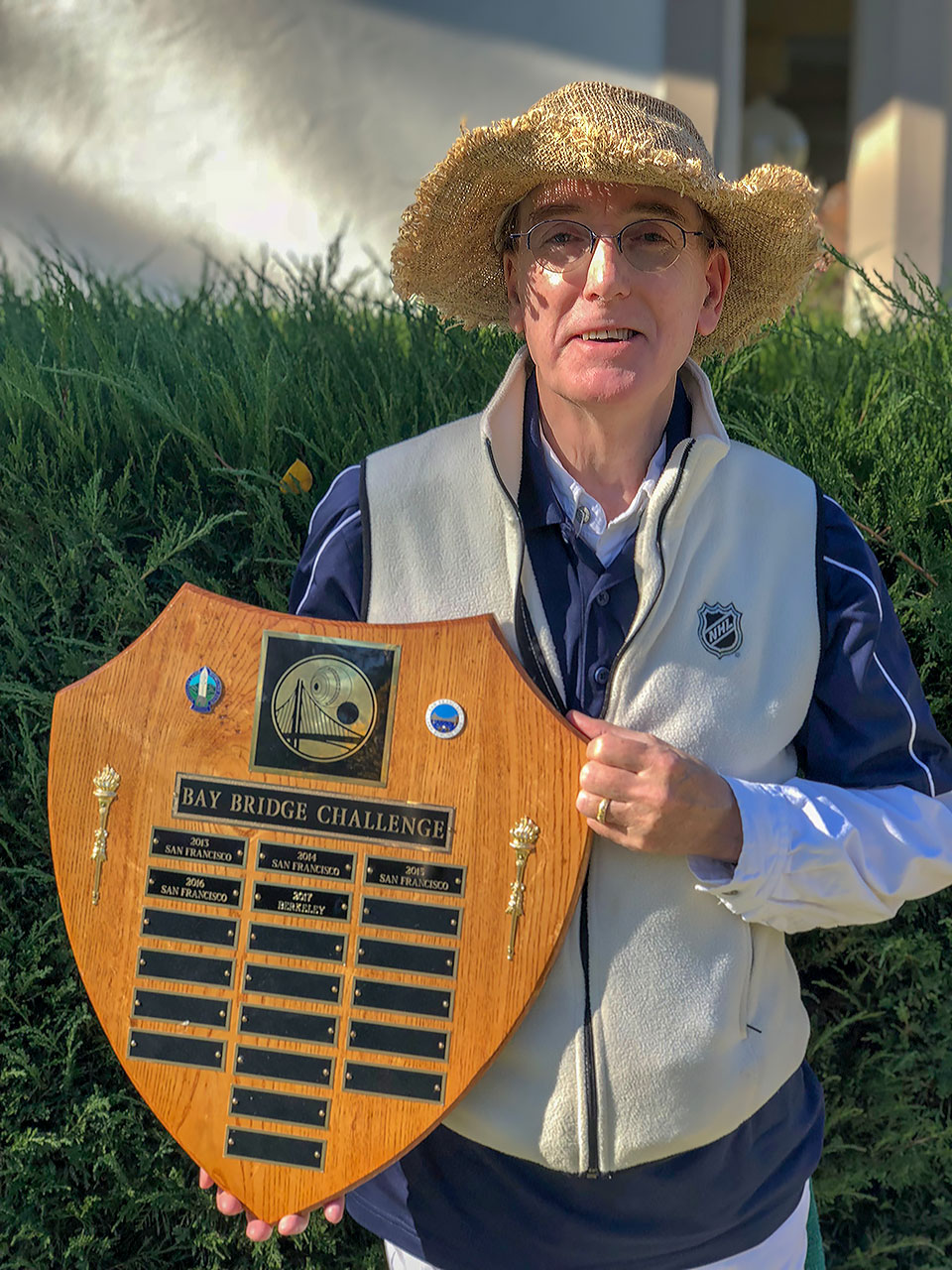 Although none of the Rossmoor teams bowling for us won any of their games, we were very happy to have them on our side!
Congratulations to the bowlers who represented our club today!