Which would it be? The first definition of jamboree in the Merriam-Webster Dictionary is "a noisy or unrestrained carouse." This seemed improbable as I watched 42 bowlers from around the Bay Area arrive for the 2014 BLBC Jamboree. To the neighborhood's relief definition no. 2 –  "a large festive gathering" –  was more applicable for our fine day of bowling under pleasant skies.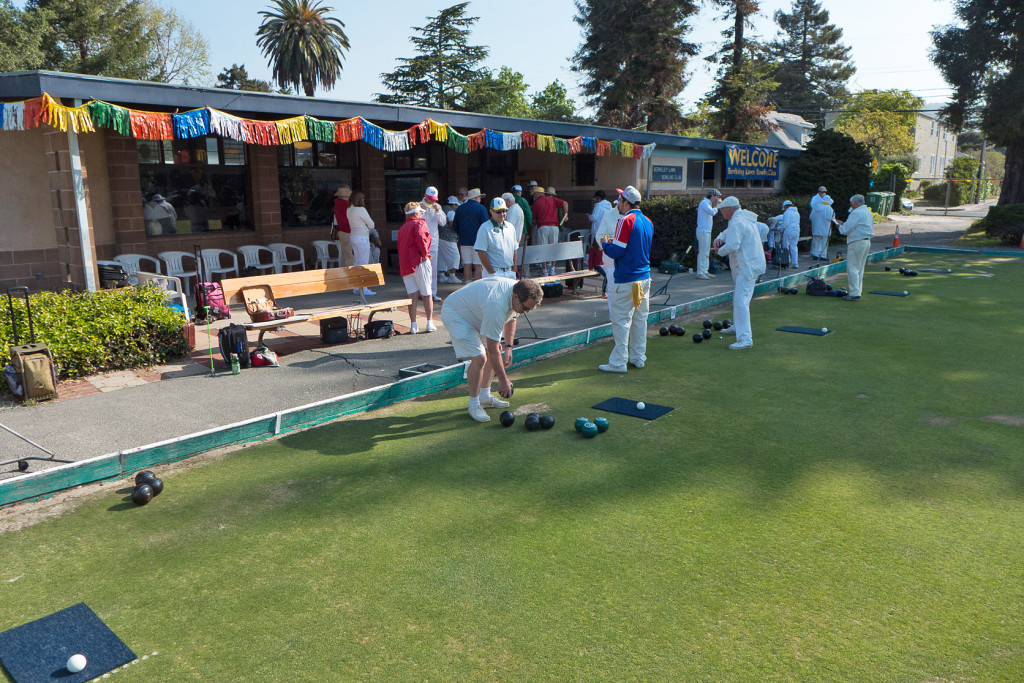 Holding court in front of a clubhouse festooned with banners and ruffles, Tournament Director Howard Mackey orchestrated event logistics using naught but the notes on two sheets of paper. The format was three rounds of 10-end triples, matches that provided participants with new teammates and a new rink for each game. In testimony to the Greens Committee's hard work, the rinks bowled well (for the most part) and those challenged by the peripheral lanes met that challenge with good cheer (again, for the most part).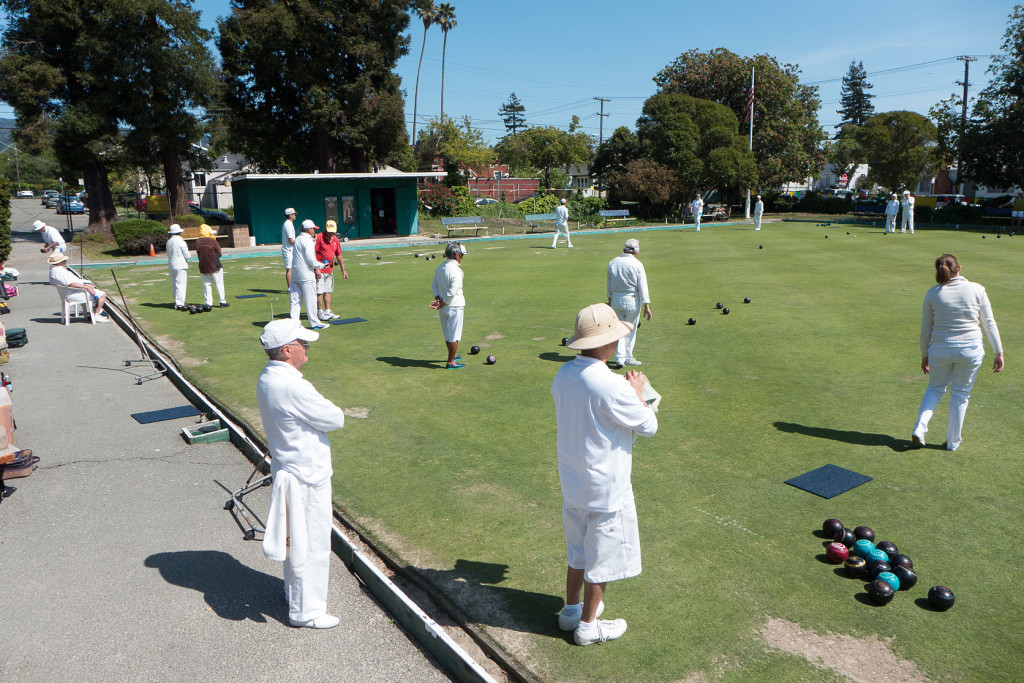 At the end of day some folks were up in points; others down. But all had enjoyed a fine day of bowling in good company and, of course, ice cream.