Ten hopeful bowlers showed up to bowl in the BLBC Pairs Draw Tournament. Before drawing to see who their partners would be, they had to find out who would be skipping and who would be leading. Due to the small number of skips, I had to ask two bowlers who prefer to bowl lead to bowl skip instead. Both graciously agreed to take on the task. After the draw, the teams of John Hooper & novice Hugo Deaux, Lennon Hamilton & Sarah Allday, Cris Benton & Millard Long, Rob Hoey & Ted Crum, and Shawn Roney & Ray Francis stepped onto the green. After bowling three 12-end games, the top two teams would bowl for the right to have their names on the Winners' Board.
Sadly, we had an uneven number of teams, so one team had a bye in each of the three games. On a more positive note: Most of the games were very close. In the third game, four teams were in contention for the top two spots. Shawn & Ray bested Rob & Ted by one point in a very close match. The win put them in 1st place. Cris & Millard won their match against Lennon & Sarah with enough plus points to capture 2nd place. The rinks were changed and the two teams began the game. All four players bowled very well–no great surprise there! At the end of the game, Shawn and Ray prevailed. Well done Shawn and Ray!
An extra tip 'o the hat to Ray. After 21 years, his name will now–finally, be on the Winners' Board!
Huge thanks to Susan and Sarah for helping to organize the food and getting the clubhouse ready for the tournament.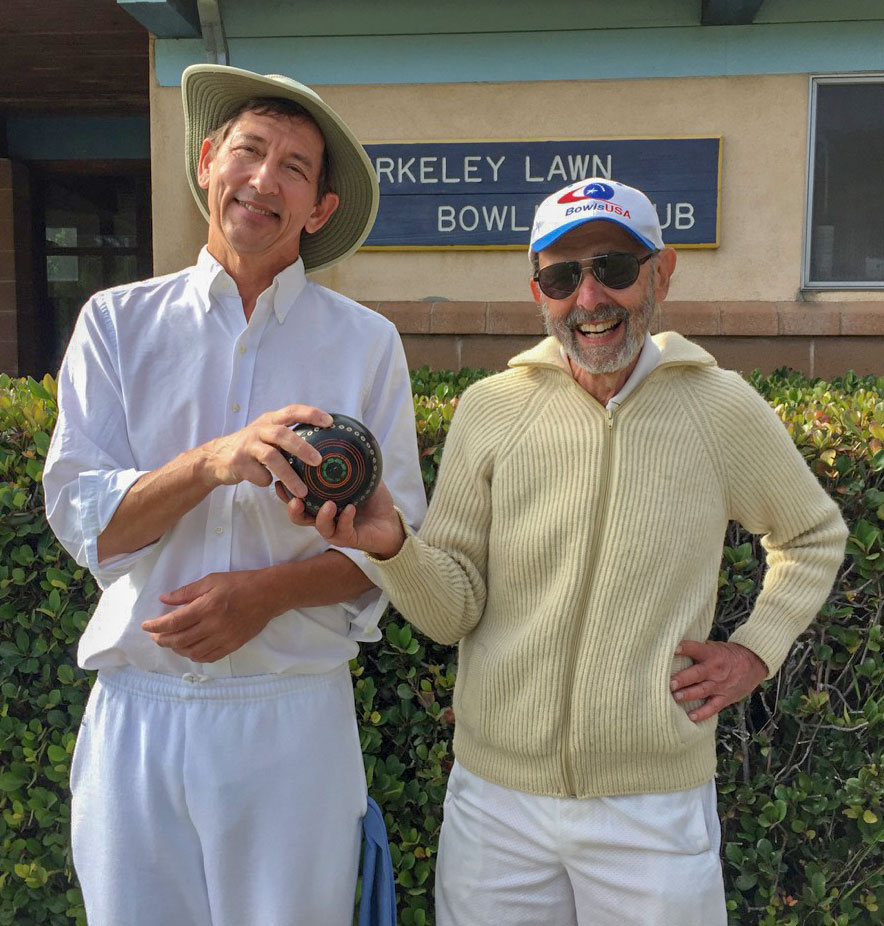 Runners-up Cris Benton and Millard Long.